"If we're going to find our way back to each other, vulnerability is going to be..."
– Brené Brown (via bucephalus1138)
"I get up every morning determined to both change the world and have one hell of..."
– E. B. White (via thatkindofwoman)
""What nobody tells people who are beginners — and I really wish someone had told..."
–  Ira Glass (via thatkindofwoman)
"At times our own light goes out and is rekindled by a spark from another person...."
– Albert Schweitzer (via thatkindofwoman)
"And when at last you find someone to whom you feel you can pour out your soul,..."
– Sylvia Plath, The Unabridged Journals (via paleviolet)
8 tags
4 tags
3 tags
"In a warp-speed world, his shop was an oasis where history came alive. Many of..."
– Sarah, Farwell, Irving Oaklander, Bookseller 
3 tags
1 tag
5 tags
"And above all, watch with glittering eyes the whole world around you because the..."
– Roald Dahl
10 tags
New York City: Sometimes I Need A Little Help...
excerpt from "Southern Nomad: New York City: Sometimes I Need A Little Help From.. Mom" Last night, my Mom, bless her heart, had a plan to get my rear in gear. Seriously, I am not sure why, but I have been pretty paralyzed in regards to tackling my room and beginning the process of packing for New York. I mean the sheer amount of books that are in my room is quite enough to...
6 tags
4 tags
19 tags
Moleskine Lists: Moving to New York (Excerpt:...
Moleskine Lists: Moving to New York Whether you are planning a visit or dreaming of moving to New York.. There are lists to be made. I am trying to get a jump start on mapping out some of the restaurants I would like to visit, bloggers I would love to network with, etc. I am someone who is passionate about getting to know the city I live in (see: Seattle Adventure Map) and I know that New York...
17 tags
3 tags
8 tags
Watch
words can't even begin to describe just listen… magical!
14 tags
"Bradbury wouldn't have made it today as a writer in New York; he was too rough,..."
– Our own associate editor Stephen Andrew Hiltner's tribute to Ray Bradbury (via theparisreview)
2 tags
9 tags
New York City: Dreams Come True
I am excited to announce that I will be moving to New York City in August! As you join me on my journey via Southern Nomad, letters, Skype calls, texts, instagram, etc.  I hope you will be inspired by seeing a dream come true and the knowledge of knowing some dreams are so worth holding onto..I am sure there are going to be highs and lows, and I so value your encouragement, advice, etc. Are...
13 tags
Fashion: Troubadour
Literally, just yesterday I was whining about how it is hard to find brands that really embody that current "Brooklyn Hipster/Creative" style for ladies. You know the men have: Ernest Alexander, The Brooklyn Circus, etc. I feel that these days it's quite easier for to nail the key ingredients for guys: roll up those pants boys, make sure to layer with texture and patterns, pull...
4 tags
12 tags
Southern Nomad: A Common Place, Georgetown
As Southern Nomad I hosted my first magical event last week. I hope you will go check out the more photos and the story here. Thanks! Esther photography by: Jennifer Bryan Photography
8 tags
17 tags
American Craft: Just Fad or Resurgence in American...
"American Craft companies are literally turning the models for corporate responsibility upside down by embedding the common good into the DNA of their companies instead of adding it as the cherry on top to their marketing." read full post on Southern Nomad
8 tags
A Secret Place: Where Music Can Be Heard
This past weekend I had the opportunity to experience something pretty magical. This experience caused me to have a greater appreciation for the global blogger community. In probably the last probably six months I stumbled upon a music blog written by AJ Clark called Music is My First Language. She writes passionately about artists and their music. Once she learned that I was a fellow music fan,...
5 tags
"Write like you get paid by the word. Edit like you lose money for every word..."
– - Stephen Parolini, @noveldoctor ps- I have been doing a little writing of my own over here…
10 tags
16 tags
Something Magical About Southern Porches
Pictures like the below from Everyday Musings cause me to be nostalgic for the South and sweet tea. I remember how our house had just reached perfection, before we left Arkansas for Seattle. My time to enjoy the new library with it's wonderful french doors, that led out onto the incredible porch which my German grandfather had built, was far too short….. read full post at Southern...
13 tags
12 tags
OddFellows Cafe - Seattle, WA
It looks like New York has discovered OddFellows and I couldn't be happier. Look at these amazing photos by Kathryn Barnard.  post source: southern nomad
12 tags
Watch
April in Bloom Music Mix brought to you by Southern Nomad.
7 tags
have you checked out southern nomad?
hey everyone! just a reminder that I moved over to Southern Nomad. updates include: The Lumineers in Seattle Good Eats in Capitol Hill, Seattle please stop by and let me know what you think of the new blog :) Esther
fremont: new discoveries →
just a quick reminder that I am now posting over at southern nomad. if you haven't checked out the new blog already, I hope you will soon :)
2 tags
new blog: southern nomad
hi everyone! thank you so much for the time you have spent following me on tumblr. In order to prepare for what I would like to focus on more in the future.. I am moving over to a new blog and hope that you will follow me, so that we can continue our grand adventures together :) here is the information: southern nomad typepad: http://southernnomad.typepad.com/my-blog/ ...
3 tags
"She is smiling as she types. She could be writing about love. Or murder. You..."
– stephen parolini
2 tags
5 tags
3 tags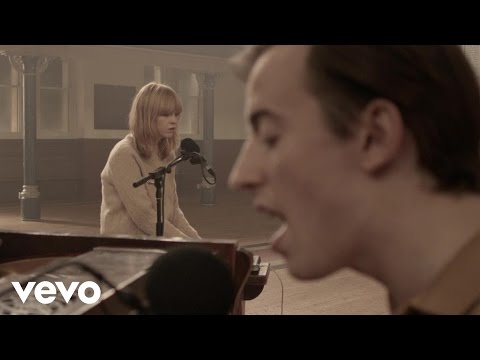 4 tags
7 tags